Send content for translation
To send content for translation, go to EasyTranslate translation and select the entity you want to translate, as well as the target language, then click on "scan products"

The display will show you the content you can send to translation.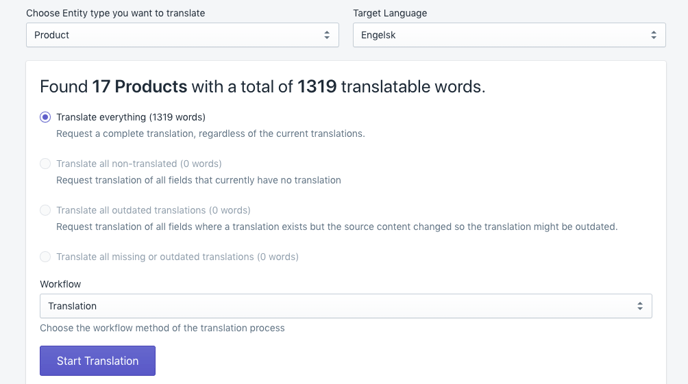 You can either chose to:
- Translate everything
- Translate all non-translated content
- Translate all outdated translations
- Translate all outdated or missing translations
Once you have chosen what you'd like to translate, select the workflow you'd like to proceed with: Translation, translation+review or TranslateYourself, depending on what you have included in your contract.
Then click "Start Translation"