Optimizely / Episerver App
Send content for translation
Please follow the below guide for installation:
Full manual here: EasyTranslate Episerver Manual.
To log in to the EasyTranslate service, log into Episerver
Proceed to the Edit section of the CMS. Look for and/or add the EasyTranslate widget in the Assets pane on the right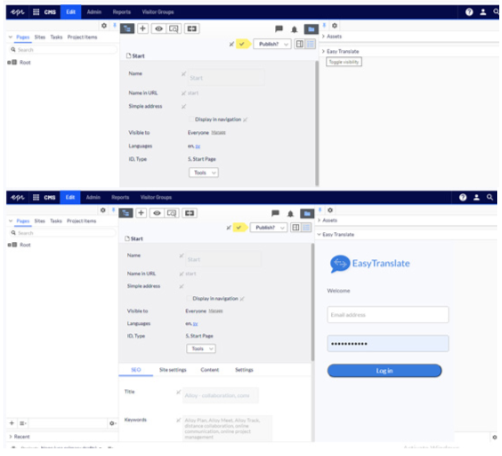 Proceed with entering your login credentials for the EasyTranslate platform
Select the content you'd like to translate as well as the source and target language
Then, click "Create translation project"