Confused about a term? Find out more here!
Terms, abbreviations, names and words we use. The list is alphabetical.
If you have any questions, please feel free to contact our Customer Support team in the chat which you find in the lower right corner of the website and platform.
---
Account: An account on our Software Platform for a company. Under each account you can have many users and sub-accounts.
AI Content generation: A tool to automatically generate product texts, blog posts, emails and ads. See more about it here.
API: A type of software that allows two programs to talk to each other. Can be used to create a direct connection between our software platform and your website, apps and other software. See how to use it here.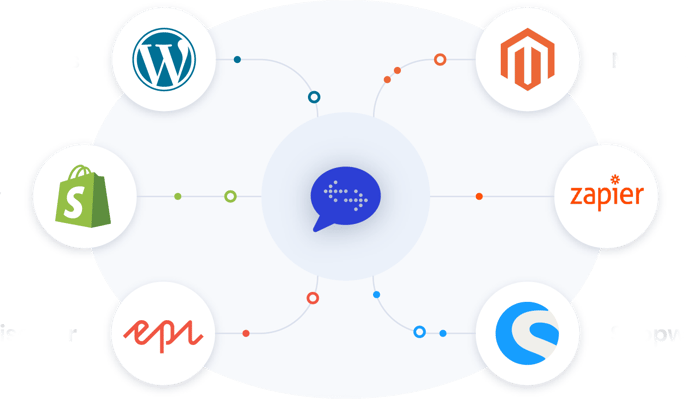 Automation flow: Other word for Workflow. A series of steps that determines what happens to a text before it reaches the end and get back to you. Can be set for both translations, QA and Content generation. See more about automation flows here.
CAT: Computer-assisted translation is the use of software to assist a human translator in the translation process. Not to be confused with the fluffy animal, though we cannot exclude that some translators are animal-assisted as well.
CMS: Content Management System is software made to make it easy to organise and create digital content. Mostly used for websites. Examples: WordPress, Shopify and Magento.
CS: An abbreviation for Customer Support and Customer Success. You can contact our Customer Support team through the chat in the lower right corner of this page, and on our platform.
Deadline: The estimated date the translation will be completed. See more about how deadlines are calculated here.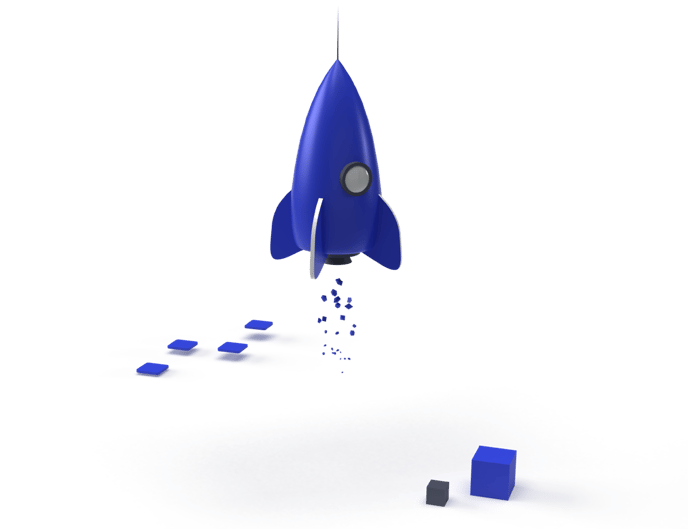 ET: An abbreviation of EasyTranslate. Not to be confused with the alien.
FAQ: An abbreviation of Frequently Asked Questions
Freelancer: Another name for translators.
Freelancer team: Your team of translators/freelancers. See how to select a team here.
Freemium: Free version of our software platform. See more here.
Globalisation: The process of increasing worldwide interaction, interconnection and integration between people, companies and governments.
Integration: Integration is the function to set up connections between our translation platform and your tools, to make the translation process automatic, and let you send and receive translations in your current tools.
Internal review: Edit the translated text yourself. When the changes are saved they will appear in the file you download. And are saved in the translation memory. See how to use the editor tool to do internal reviews here.
Library: A place where your strings and keys are stored. See more about string libraries here.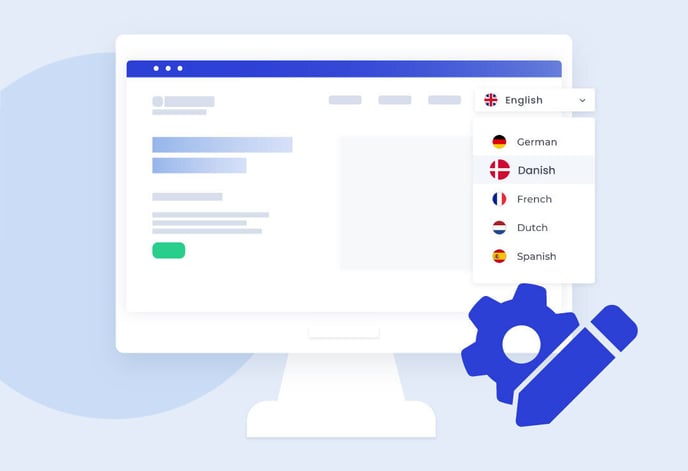 Localisation: The process of adapting your content to local markets. Including language and cultural aspects.
Machine Translation: A workflow action where a machine translation is done first, and then you can edit the translations yourself after. No human translator is involved.

MS: Memsource. Now called Phrase. The tool we use for translations. It is fully integrated with our software platform. The tool is used for analysing text, machine translation and translation by the translators.
Permissions: Refers to the permissions set for a user on the account.
Phrase: Formerly knows as Memsource. The tool we use for translations. It is fully integrated with our software platform. The tool is used for analysing text, machine translation and translation by the translators.
PIM: Product Information Management. A tool to collect, manage and share product information in companies.
PO number: A unique identification name for a task or project. Can consist of both numbers and letters.
Preferred deadline: A deadline you can set for a project, besides the estimated deadline. Please note that preferred deadlines are preferred, and we cannot guarantee delivery by this date, as translators might not be available.
Price limit: When a price limit is set for the account, you will be asked to approve any projects where the price is above the limit. You can see more about price limits here.
Product key: Is a unique key for Content Generation. It represents a product in your stock. Most use the same SKU/identifier as in their product management tool. See more about Content Generation here.
Project: A project is a task to translate one file into one or more languages. See all about projects here.
Project ID: Each project is assigned a Project ID which consists of your account name and a number. Numbers are assigned consecutively starting at 1. Example: EASYTRANSLATE-P01378
This is a quick and easy way to refer to and find projects.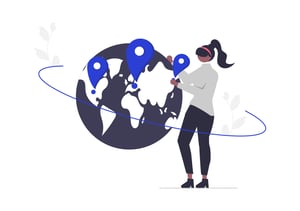 Reassign: The translation is assigned to a translator. If the assigned translator for any given reason is unable to do the task at hand, we can reassign the translation.
Review and revision: The last step of the translation process where someone other than the translator checks the text and conducts any needed changes. We offer two versions: having a translator do the revision, or you can do it yourself in the editor, see how to use it here.
Roles: The users in the account can have different roles with varying permissions and access to the platform and translations.
SaaS: Software as a service. A general term for software services you can buy.
SEPA: Direct debit payment through bank account. See more about payment methods and billing options here.
Service platform: Our platform where we offer a more hands-on handling of translation and other linguistic tasks. Offers include translation, interpretation, proofreading, transcribing, subtitling, copywriting, DTP and voice over. See more and how to order here.
Software platform: Our software platform where you can easily manage your translations, talk to your translation team, and set up automation.
Source file: A file containing text to be translated.

Source language: The language of the text to translate from.
String: A unique key and connected text. Often used in software to easily update and integrate text.
Stripe: The payment processing platform that we use for card payments.
Subaccount: A secondary account connected to your main account. Often used to separate work between departments, and differentiate. Think of it as your main account is the parent, and a subaccount would be the child.
Target language: The language a text should be translated into.
Term base: TB. A database of words you want translated in specific ways, or not translated at all. The words appear for the translators when working on segments that contains any of these words.
TB: Term base. See above.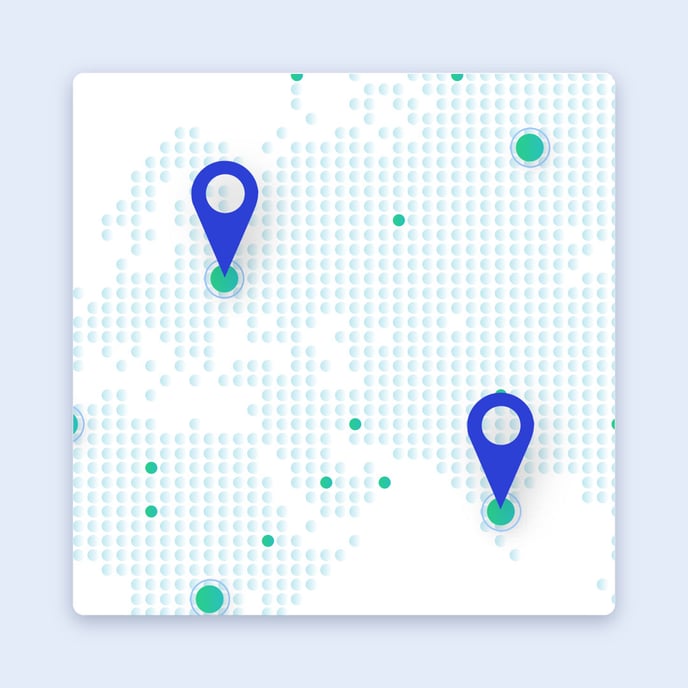 Tier: As a Usage subscriber, your can tailor your subscription to your needs by selecting different tiers for word volume, amount of translators, amount of strings and workflows. See more about usage and pricing here.
TM: Translation memory. The translated texts are saved in a database, so anytime after the translation is done, the software can pull the saved translation from memory. This ensures both consistent language and lowered cost.
TMS: Translation management software. A system or software that gathers and automates many of the tasks involved in managing localisation and translation tasks.
Translation: The process of conveying the meaning of a text from one language to another language.
Translator: Person doing the translation of the text. Also called freelancer.
Upgrade: Change of your subscription to include more available volume on words, translators, strings and workflows.
Usage: The name of our Software subscription where you pay for the expected volume in various categories, so you only pay for what you need. See more about usage and pricing here.
User: Individual user with access to one or more accounts. See more about users here.

Vendor: Another word for translators. Also called linguist and supplier.
VM: Vendor Management. Our team of specialists who work to source and manage our translators.
Wallet: A payment option where you pre-pay an amount to your wallet with us, and we deduct the payment for projects from the wallet rather than your card or SEPA. See more about wallet here.
Word count: The amount of words in a document.
Workflow: Other word for automation flow. A series of steps that determines what happens to a text before it reaches the end and gets back to you. Can be set for both translations, QA's and Content generation. See more about workflows here.
Zapier: A tool that lets you easily send files for translation with us directly from the tools you use in your daily work.